The Carried Interest
A Curated News Headline and Global Events Host – Aggregator platform for the alternative investment Community
October 2019 – Till date invested
– A must go-to source of news headlines for PE and VC pros…
Earlier I had been doing research from multiple sources, and had to create keyword feeds on google to get the latest headlines of the deals news. The Carried Interest is a beautiful community to get the daily news headlines, events, books and the appointments of the movers and shakers of the industry.
The Carried Interest team had come up a long way since they launched their service. – A regular subscriber and advertiser.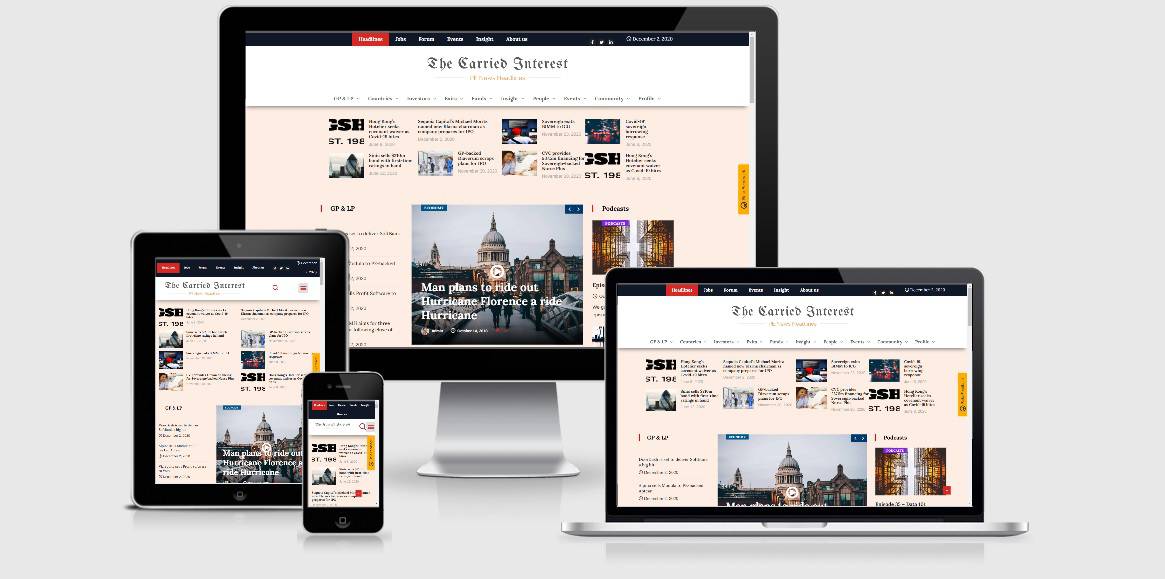 Brief about The Carried Interest
The Carried Interest is synonymous to the alternative investment professionals and the PE and VC industry. The Carried Interest is the media company, favoured by the niche community for the highly connected PE and VC professionals.
The Carried Interest a innovative business model of building a business community and share information, attend events, connect and read curated news headlines. Welcome you to visit the public beta site.
We ourselves were struggling to keep up with the news source
Extensive market research, feasibility study and technology fitment
Investment into product platform development
Branding and Marketing investments
Partnership media house and publishers
MavensWood partners provided the much-needed direction to expedite the technology product development, scope and sizing and launch into multiple markets. The Carried Interest is currently in a stealth mode and is a jewel in the MavensWood portfolio of companies.
The MavensWood Partners brought in line extension to the product-service mix, international partnership and finished branding and user experience.