FAQ
We've tried to anticipate and answer few of the questions you may have …
What is private equity?
Private equity involves receiving investment in your company in exchange for a share of the equity. It can enable management to increase their shareholding in the company or to buy the business from its founders or corporate parent. Private equity firms invest to help grow a company, for example, through improved customer acquisition or a buy-and-build strategy, in order to increase shareholder value. At MavensWood Investments we are flexible and support great businesses in many different ways, investing in both minority and majority stakes.
How big are our deals?
We invest equity of various sizes up to the value of £100m. Because we have three different targetted funds (Startup, Mid-Market and Turnaround) we don't have just one 'sweet spot' – we invest across three different target personality.
What types of deals do we do?
We are young, ambitious, and flexible, so chances are we do most of the deals you are looking at. Some of the most common situations we back are:
Growth capital: If you're looking for funding to grow and expand your existing business, we can invest growth capital to help accelerate your plans.
Management buyout: If a management team is looking to purchase a significant shareholding in the business they manage, we can back management buyouts (MBO) to support this.
Replacement capital: If you want to sell a stake, but because you can also see its continued potential you may want to remain and continue to be part of its growth, our replacement capital allows shareholders to do this.
Secondary buyout: If management has already attracted private equity investment but the incumbent private equity firm is looking to sell its stake, we can invest in a secondary buyout.
Minority/majority: we invest in both minority and majority stakes, and build a strong relationship with the management team.
Acquisitions: We provide acquisition capital to finance a business' buy and build strategy as a follow-on investment.
Which sectors do we invest in?
We are are constantly sourcing business across our four sectors:
– Business Service
– Consumer Business
– Digital and Hi-Tech
– Healthcare
– Lifestyle Business
– Software and Services
Which countries do we invest in?
We make primary investments in the UK, EU, India and USA. In addition to this, we support our investee companies in making strategic acquisitions across the globe all managed with our London investment office.
What companies have you invested in?
We have made early investments in a wide range of highly successful Internet companies such as artificial intelligence-driven Home Cook Productivity company: Elakkai, the vibrant overseas Indian/South Asian DIaspora: MyMahotsav, India's first and only UAV community and marketplace: Aerial Photos to name just a few.
For a complete overview please check out the portfolio section.
How do MavensWood structure the deals?
Our transaction team is experienced in structuring deals that are responsive to the needs of our shareholder and management partners. The investment may be in the form of cash, notes, stock or contingent payments (sometimes referred to as "earn-outs") or some combination of the above. We also work with owners to develop a structure that is as tax advantageous to all parties as possible.
How will MavensWood value my business?
Many factors go into determining an appropriate valuation, including market comparables and discounted cash flow analyses. Valuations also depend on other factors, including the size of an organization, its leadership within an industry, the attractiveness of its markets served, the quality of management, their vision and strategy, historic growth rates and growth opportunities, profit margins, barriers to entry faced by competitors, working capital intensity, and the degree of customer diversity.
What's it like working with MavensWood?
We understand that for business owners, it's more than just business. Working with MavensWood means working with people who will share your sense of ambition, offering support to make it happen. We also think we're a pretty decent bunch of people, dedicated to the businesses we work with.
Is private equity right for me?
Whilst we're likely to think that private equity is an amazing way to grow your company, and we wouldn't invest in companies if we didn't believe there is the right fit and potential to increase the value, it's a paramount decision for both you and your business.
And it isn't for everyone. We are focused on unlocking the value of your organization through transformation. Let's face it, executing change is not fancy, and brings in conflict and friction.
Although we don't intrude unnecessarily in the businesses we invest in, we believe it should be a partnership and want to be able to help management teams with the best direction of travel and provide the support they need along the way.
If the idea of someone else sitting in your board meetings or asking questions about your business fills you with rage, then it's probably not going to work out!
The big question you should be asking yourself is what you want to achieve for your business, what expertise you are seeking from us beyond capital and what you need to make that happen. Let's say you're a business looking to refurbish offices or sites, you probably don't need a private equity investor to make that happen. If you want to launch yourself into overseas markets though, you might want the backing from a PE investor who has done it before who can help guide you and give you the benefit of their experience. The right investor will be able to have an open and frank conversation with you about what your options are, and what might be right for you.
Please drop a note to talk to one of our team if you'd like to find out more.
How long it takes for MavensWood transactions?
Typically, our transactions are closed within 30-90 days after reaching agreement on a letter of intent. The speed with which a transaction can be completed is impacted by a variety of circumstances and events. Many of these factors are controlled by the company: the quality of its books and records and management's ability to provide timely and accurate information. MavensWood's transaction team has years of experience, and they have operated their own companies, so they know what the experience is like from your vantage point and will do whatever possible to prevent you from taking your focus away from running your business during the process.
What role will I play after partnering with MavensWood?
MavensWood focuses on investing with strong management teams who have a compelling vision for growth and seek to continue leading the company, unlock value through significant transformation and growth.  Our typical partnership involves management retaining some or all of their existing ownership in the company.  We welcome keeping the entire team intact after the transaction—on the other hand if a Founder wishes to reduce his or her role in the company after a transaction, we can work closely to ensure a successful transition for them.
Will the employees of my business be affected?
Talented and experienced management is crucial to the success of any business. We view managers as investment partners and feel strongly that they should be given financial incentives — including a stake in ownership — to increase the equity value of the company. Our deals include long-term equity incentives for management, together with day-to-day operational freedom as long as strategic goals are being met.
How long MavensWood would be a investor in my company?
MavensWood takes a long-term view with all of its investments. After investing in a company, we collaborate with management to build, grow and transform the company through operational and IT investments to maximize the potential of the business, which typically takes years. The decision of when to sell is made in close collaboration with our management partners. Typically, we are involved with a company for five to seven years.
What kind of Due-Diligence MavensWood undertake?
To best serve everyone's interests, MavensWood must fully understand your business and its potential. We pride ourselves on developing a thorough understanding of your company so that we can make a well-informed decision that is mutually beneficial to all parties and serve as effective and informed Board members following the close of the transaction.
Working with you, a team of legal, accounting and other advisors, we will review your company on paper, send a team to your facilities and speak with key vendors and customers.
Perhaps most importantly, we look forward to spending time with managers and key employees and getting to know each other – as we view good chemistry between management and MavensWood is essential to success.
How should a startup's team look like?
We're looking for dedicated, passionate entrepreneurs who are committed to building large companies. The best teams often consist of a product genius, a rock-star tech founder and a sales & marketing guru, but don't worry if your dream team isn't complete yet. The most important things for us are dedication, founder/market fit, and of course integrity.
We love to work with experienced teams and serial entrepreneurs but we're also happy to back young and relatively inexperienced founders if they make it up with their intelligence and their relentless drive.
And by the way, we don't care if your team is spread across the globe or if you have your most productive hours in the middle of the night. We often work like that too.
We are a startup, will MavensWood invest with us?
Yes, we have made a few early investments in startups and business ideas. Feel free to get in touch for a confidential conversation. Please see our
Portfolio
.
I am a startup, do you invest pre-product?
In a few cases we've invested based on a Powerpoint presentation, but in all of theses cases we had already known the founder for many years. Usually we want to see a product and some signs of product/market fit before we invest.
What materials should I send?
The best decks usually consist of 10-20 slides that answer the following questions:
What's the problem that you're going to solve? There are probably exceptions but most successful companies solve a large problem. If you've got a solution but there's not a large problem that it solves, you may have a problem. 🙂
How are you going to solve it? That's the place to talk about your product or better yet, show it to us.
What's your business model or in other words, how are you going to make money?
What's your marketing strategy – how are you going to acquire thousands of businesses or millions of end users?
How big is your market or market niche? You may not have reliable numbers but share your assumptions with us.
Who are your competitors? List your most important competitors and tell us why you think you're going to eat them for lunch.
Who's in your team and what have they done before?
What's the current status of the project and what are you planning to do with the funding?
If you've launched already, please provide detailed KPIs. Most companies that we invest in have at least public beta already and we want to understand as well as possible how the take up of your product has been so far.
Do MavensWood co-invest together with other investors?
Absolutely – especially if they bring in complementary value-add.
How does MavensWood support the portfolio companies?
After a successful closing of a transaction, MavensWood team focuses on strengthening the relationship with the management team. MavensWood closely supervises the portfolio company, they are part of the strategic decision-making process.
This kind of active support enables the portfolio company to benefit from all the existing know-how, management capacity, experience, business planning, execution of turnaround and network of the financial investor in order to tap its full potential.
How does MavensWood exit its investments?
We take a very flexible approach to liquidity. We look at various aspects before collaboratively coming to an exit decision.
Market Dynamics
With a consensus driven approach to maximise the benefit to all the stakeholders, we aim to deliver the return by taking advantage of market dynamics, timing and trends.
Flexible Timeline
MavensWood is a patient inventor and aim to remain invested while it can add value to the portfolio company. We take a flexible approach and aim to exit at a natural page of three to five years .
Multiple Exit Scenarios
MavensWood keep the exit options open to various alternatives. While the nature of out portfolio suits strategic sale, M&A transactions, we are always open to initial public offerings.
Do private equity firms create or destroy jobs?
In general, the involvement of Private Equity funds has a positive effect on the overall employment. This is also in line with several studies e.g. a survey of the BVK (German Private Equity and Venture Capital Association) and PWC.
What is the meaning of the name MavensWood Investments?
MavensWood is a fantasy name based on the business we are in. 'Mavens' (
ˈmeɪv(ə)n) 
as per Oxford Dictionary means "An expert or connoisseur".
To build, grow and transform a business we require a diverse range of expertise, creativity, deep passion and prudence which is an art in its own self.
We focus on growth and value through transformation. We belive business change is no fancy business, we help our portfolio companies navigate well out of the woods.
The neo-modern font represents timeless simplicity and approach to modern business.
The light-gold brand colour is our gold standard of our service to all the stakeholders and the impact we make. And a solid return on investments for all the stakeholders.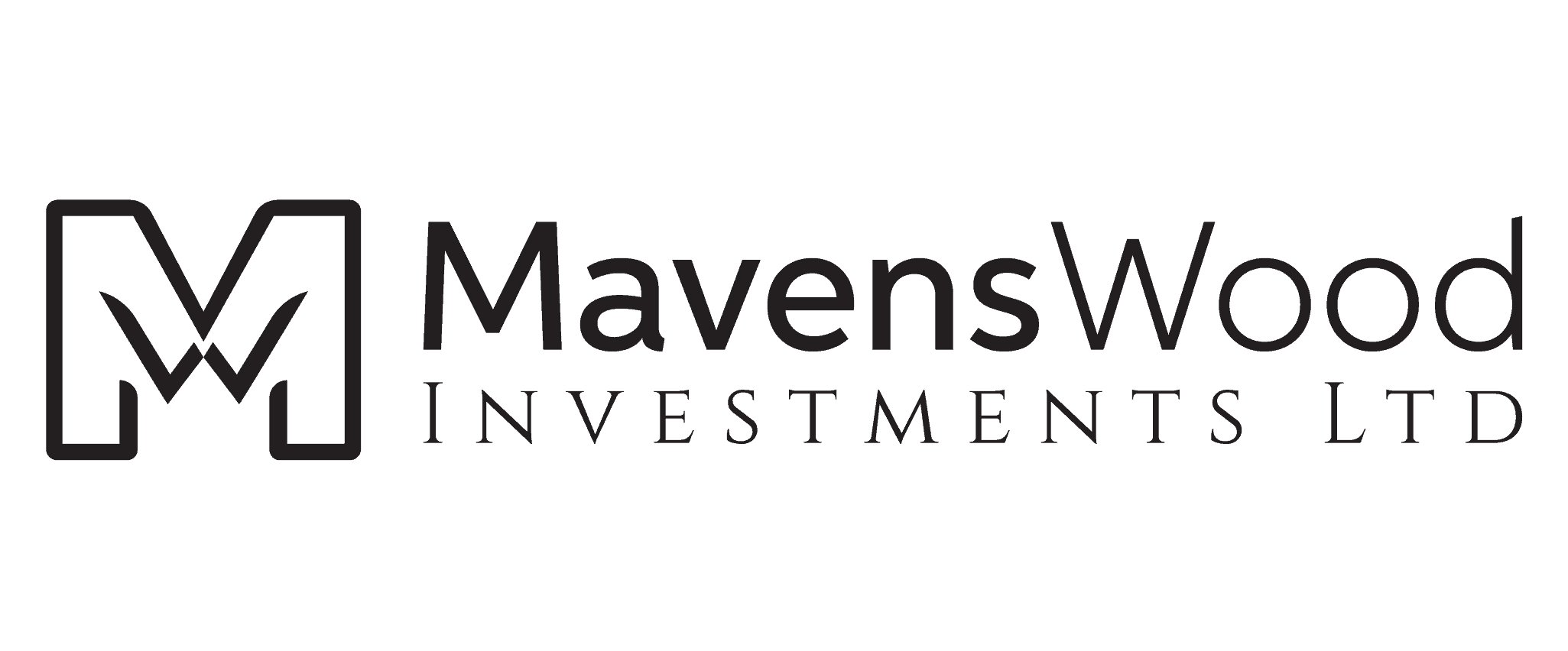 Contact Us About Your Investments